This reel is one of the best for light jigging and inchiku, fishing techniques that will allow you to catch big fish. VJ 8 Light Everol is an Italian handcrafted product and mounts 6 stainless steel double shielded ball bearings and 1 anti-reverse.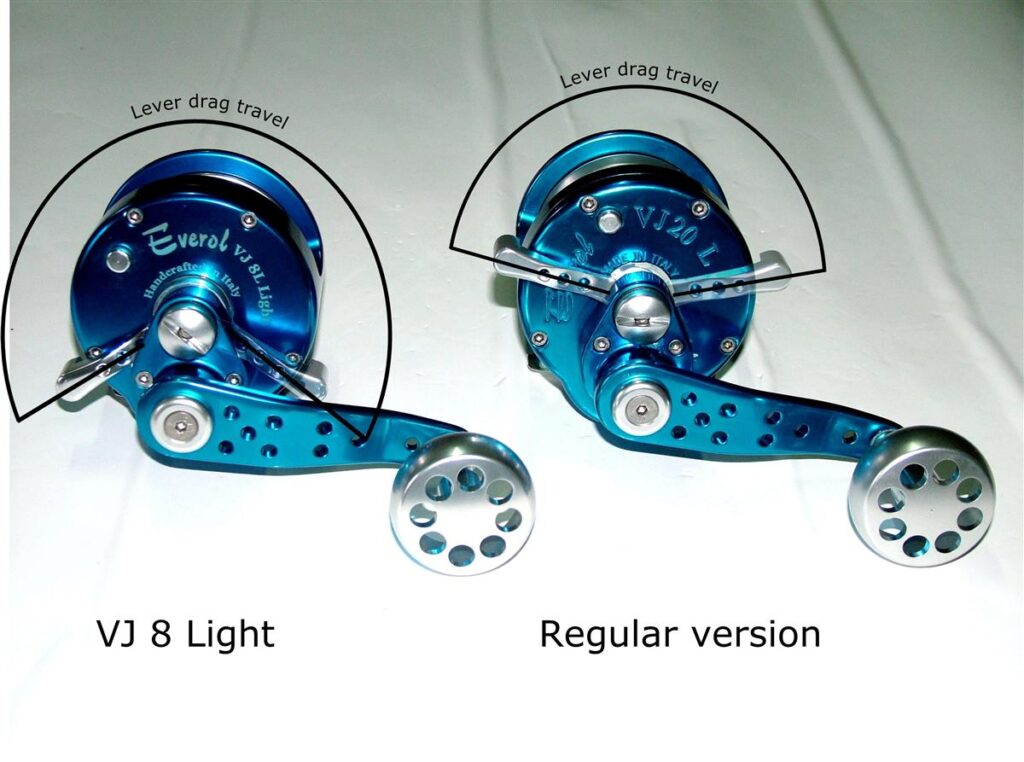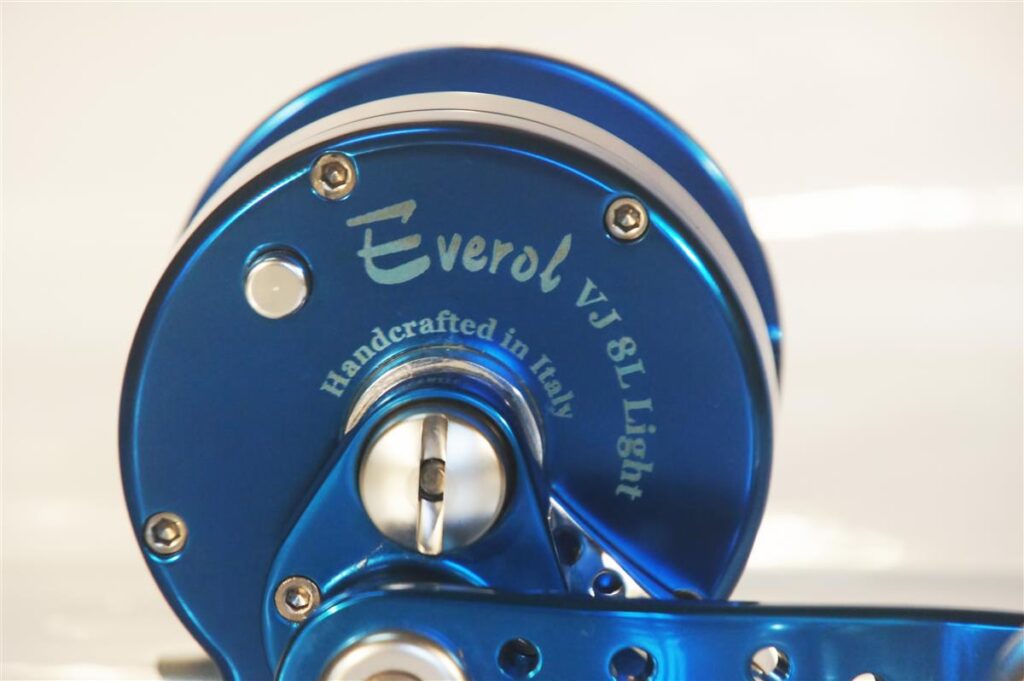 Its drag release button (optional) is patented, which allows you to freely unwind the thread without moving the clutch lever.
The reel stop button is also optional. This button allows you to brake it and release it again when the Jigg slows down.
Right-handed and left-handed version available.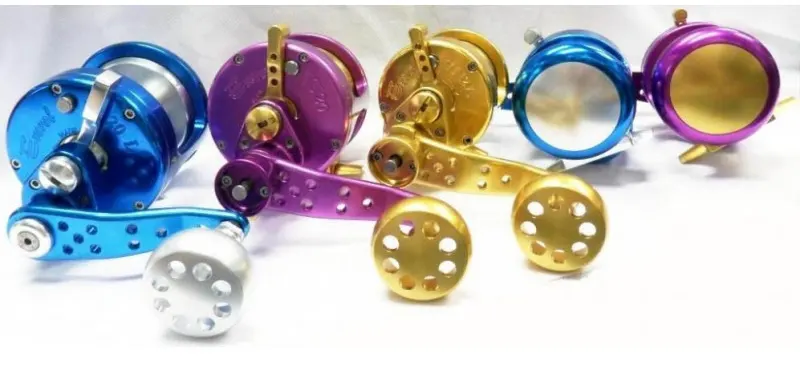 | Model | Line capacity | Weight | Max Drag | Ratios |
| --- | --- | --- | --- | --- |
| VJ 6 Light | 350m-0.5 nylon | 480 gr | 20lb | 6.2:1/4.8:1 |
| VJ 8 Light | 350m-0.28 multifibra | 540 gr | 38lb | 6.2:1/4.8:1 |
| VJ 12 | 450m-0.28 multifibra | 580 gr | 40lb | 6.2:1/4.8:1 |
| VJ 20 | 550m-0.35 multifibra | 600 gr | 40lb | 6.2:1/4.8:1 |
| VJ 20 | 550m-0.35 multifibra | 600 gr | 40lb | 6.2:1/4.8:1 |
| VJ 20 FB | 550m-0.35 multifibra | 600 gr | 40lb | 6.2:1/4.8:1 |