SPECIAL Everol fishing reel. Top for trolling and sea drifting.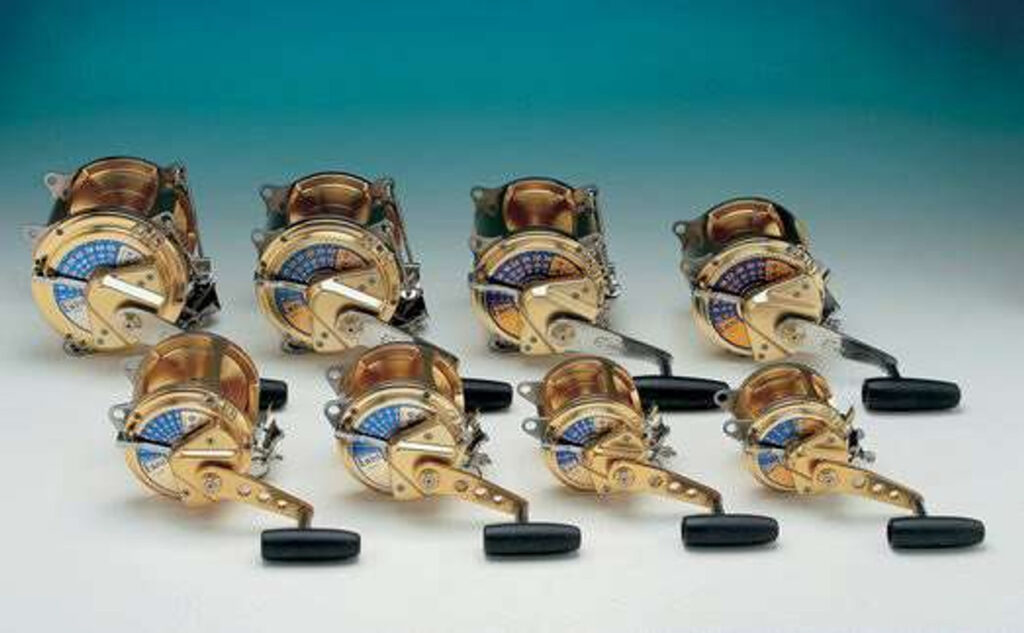 The Special Series is the traditional workhorse of the Everol series of reels. With its multidisc, forced air cooled floating drag system and five double shielded stainless steel ball bearings, the Special Series is ready to take on anything that swims.
The Special Series are made using only the finest anticorrosive components (Anticorodal 3571 which is turned by CNC machines then gold anodized and stainless steel AISI 316).
Features:
The traditional Everol drag system with a graduated scale on a striking blue sideplate
Unique drag stop system which allows the angler to place the maximum drag position anywhere along the arc of the drag lever
Five double shielded,stainless steel ball bearings
Stainless steel and carbon fiber drag system
Left hand models available
Models available:
| | | | |
| --- | --- | --- | --- |
| Size | Line capacity (Yards) | Ratios | Weight (KG) |
| 2,5/0 – 20Lbs | 1100/12 700/20 | 1 : 3,7 | 1,35 |
| 4/0 – 30Lbs | 800/20 650/30 | 1 : 3,7 | 1,45 |
| 6/0 – 50Lbs | 1000/30 650/50 | 1 : 2,9 | 1,9 |
| 6/0 – 50Lbs Wide | 1100/50 620/80 | 1 : 2,9 | 2,05 |
| 7,5/0 – 50/80Lbs | 850/50 500/80 | 1 : 2,9 | 2,9 |
| 9/0 – 80Lbs | 700/80 500/130 | 1 : 2,9 | 3 |
| 9/0 – 80Lbs Wide | 900/80 650/130 | 1 : 2,9 | 3,3 |
| 12/0 – 130Lbs | 1000/80 700/130 | 1 : 2 | 3,8 |
| 14/0 – 130Lbs | 1000/130 | 1 : 2 | 4,5 |
| 18/0 – Unlimited | 1350/130 | 1 : 2 | 4,7 |
| 20/0 – Unlimited | 1350/130 | 1 : 2 | 5,5 |